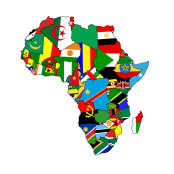 Talking the walk in Africa is easier than you imagine. Never before has it been simpler to access world class translations into languages like Swahili, Shona, French, Portuguese and Arabic. Web-lingo offers all of these locales for translation of your documentation, marketing material and business communications, as well as websites, getting you and your brand or business a little closer to your target markets in Africa.
How we do it…
All our linguists are based in the country of their respective locales and are all mother-tongue speakers of their languages, allowing you peace of mind and both current and consistent terminology in your translations.
Caution is required when choosing linguists to convey your message, true and intact, to foreign markets. Our linguists are tried and tested and assigned to projects based on their skill and experience levels.
There are various inflections across the various languages prevalent throughout Africa. Your linguists need to be aware of these regional differences to avoid being left with egg on your face. It's always best to consult with the professionals when moving your business communications into a new prospective region, to gain insight and take the correct steps to ensure you receive translations that are true to the original and gain you traction with your target market.