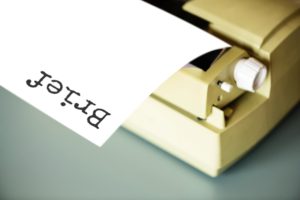 Professional translation is both an art and a science, so a clear brief is paramount to success. We thought we'd highlight what we would consider when starting a new translation project:
Clarify whether you require just translation, translation and independent proofreading, or perhaps post-production proofreading once the translation have been placed into layout. Be clear and straight-forward with your expectations. If you require time-stamps for your transcriptions and translations, say so upfront.
Even go as far as the dialect of the source language, as any further insight always assists linguistic teams.
Target Language and dialect or region
Once again, be clear with the target language's dialect. Many languages have different dialects based on the region of their use and translations can be greatly affected by the region they're being distributed in.
Clarify the source format for your linguists and/or agency. It helps when preparing the content for translation.
Be clear with the format of the translations you expect back. A seamless layout of the translation depends on this, and it makes project management extremely difficult if you're looking to change delivery format halfway through or after the translations are complete.
Glossary, Style Guide & Translation Memory
A glossary ensures translation and context of key terminology is correct whilst the translation memory ensures consistent use of the approved terminology translation and increases turnaround time. The style guide is a great addition to clarify any style issues the linguists may have when translating. This includes tone, treatment of certain terms and language use and punctuation.
Prior, approved translations help linguistic teams greatly and saves hours of time on research. The importance of reference material can never be underestimated.
Indicating the start date of the project helps linguistic teams and the agency to ensure availability of the linguistic teams and that the project brief is strictly adhered to.
Requested turnaround time/deadline
A clear deadline sets up the whole project workflow. Creeping the deadline forward places pressure on linguists and really questions the quality of translation you'll receive. Set a deadline, and stick to it. The linguists will thank you and the translations will indicate that.
A brief project description is always a good idea. Indicate the services required, and the deliverables expected.
This is to ensure no files are excluded or overlooked. It also provides an opportunity to ensure file names are left intact once the project starts, as changing file names during the process makes version control a nightmare.
This is to ensure that linguists with the necessary experience and background on the subject are selected to translate your project.
Clarifying the tone of voice from the beginning is essential. This can be achieved by zoning in on the target audience and understanding your reader.
Project-specific notes and requests
Any other project-specific notes that are required should be highlighted. If you require column H to house the translations, or a colour-coding scheme implemented on certain files, it's best to include that from the start.
These should give your translation project a solid footing and offer the linguistic teams more than enough insight to produce a quality translation.
Until next time,
Jim
For more information, get in touch with Web-Lingo for 89 languages, a fast turnaround, a same-day quote and a personal service that is second to none.